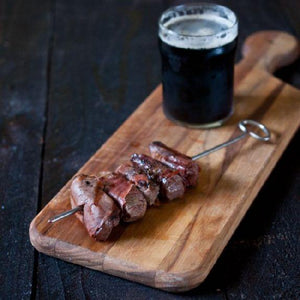 The Grass Fed Beef Filet Tips, are small pieces of filet mignon from end of the tenderloin that are smaller than center cuts.  Just as tender and flavorful as the filets at a fraction of the price.
Approximately 1 lb pack
Filet tops
Great beef, well packaged and excellent service.
A winning combination.
Cheers
Everything was great!
I'm very satisfied with all the meats, packaging, shipping,…
I would love to have even more cuts available from Arrowhead such as picanha and maybe some day you guys could offer poultry as well : )
These are good suggestions, we shall add them to the bulletin board!
Cheers
Tony